Mr Angel Carbornu who made this known on CitiFM and TV's The Big Issue, lamented that every piece of suggestion they gave concerning the school feeding issues in the second cycle institutions were taking as political talks and we're made to succumb to the wish of the government.
The statement of the NAGRAT President was in response to the warning by heads of second cycle school in the Upper East Region who cautioned that if by the 15th of July, 2022, they don't have enough money and food, they will have no option than to call parents to come for their wards and many other measures.
Mr Angel Carbornu said, the Buffer Stock established by government hasn't help in making the system run smooth. He added that thus has denied the schools access to the needed resources for smooth running.
He established again that in an attempt to made a humble suggestion on what will help, they are touted as anti-NPP and clothed with other party colours.
Mr Angel Carbornu stated "The schools have been denied resources. They called us names [when we made suggestions]. [We were accused of] working in the interest of political parties. We were beaten into submission, and we are now reaping the results."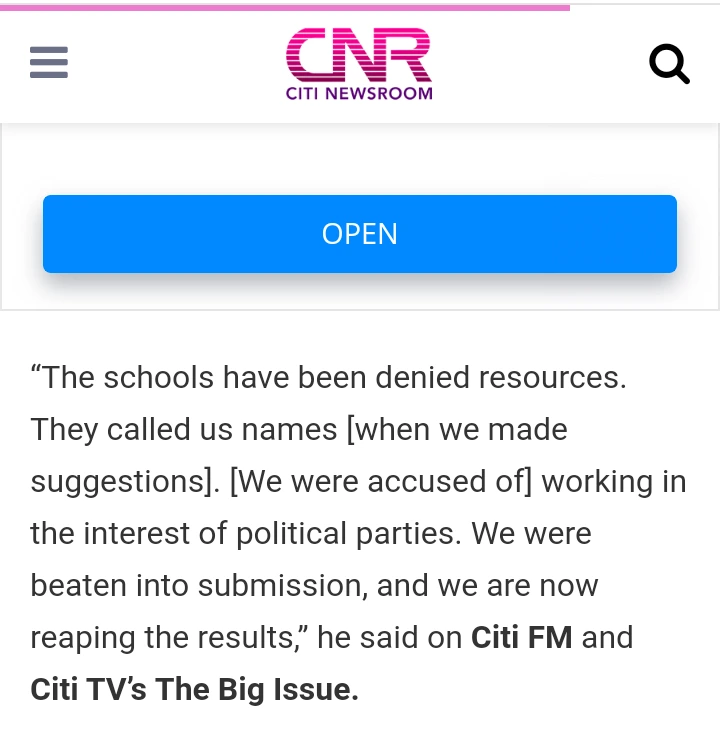 Source: www.GhanaCNN.com